JACKBILT LA, INC.

Jackbilt, Inc. was founded in 1947 in Burbank, California by Jack Howard. Sixty years later, the company is still owned and managed by the Howard family, with offices now in Burbank and Santa Barbara..

Jackbilt LA, Inc. continues to grow and broaden its real estate portfolio throughout California, Oregon, Utah, Tennessee, and Hawaii.

Our Real Estate Portfolio includes:
• Commercial, Retail, Restaurant, and Office Space
• Industrial/R&D, Storage Facilities, Build-To Suit Opportunities
• Residential Rentals
• Vacation Rentals



Jackbilt LA, Inc.
Brad Howard, Owner
1819 Olive Avenue
Burbank, CA 91506
Phone: 818-843-7850 and 1-800-614-3333
Fax: 818-842-2127

BRAD HOWARD

Brad Howard is a 3rd generation Realtor. He started working with his Dad, at an early age, in the development and management of lease properties. In 1977 he opened his own Real Estate Company, Classic Properties.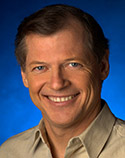 Brad is a native of Southern California, and has been based in Burbank, and Toluca Lake all of his life.

His passions include skiing and piloting his private aircraft.

He is experienced in Industrial, Commercial, Retail, as well as residential, and holds a State Contractor's License, and a Real Estate Brokers License.

Brad is on the Board of Directors of Providence Saint Joseph's Medical Center Foundation, an active member of Lakeside Golf Club, and a member of Yellowstone Club.